As a responsible company who's taken the e-waste problem seriously, Samsung has made it easier for people to recycle their Samsung electronics through a sustainable recycling program to ensure that your old devices are well-discarded and recycled.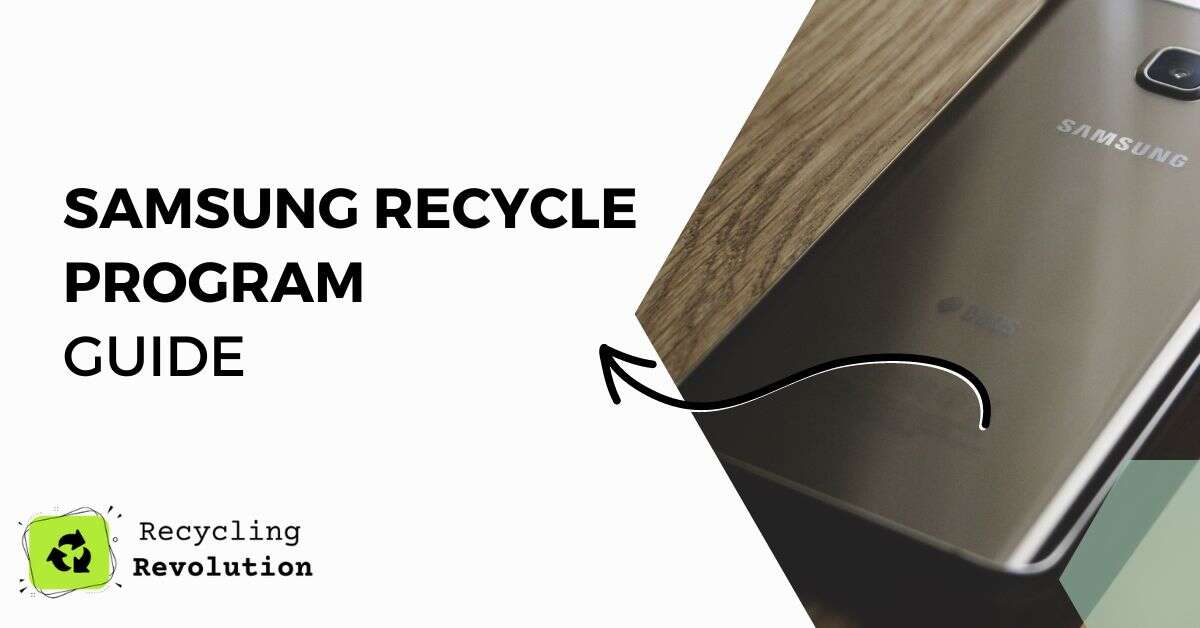 It is a great way to recycle your old Samsung products. So this post contains everything about Samsung Recycle Direct Program
When to use the Samsung Recycle Direct Program
Since 2008, Samsung has operated a global recycling program. This program collects end-of-life electronics and recycles them in an environmentally responsible manner.
Samsung's recycling program is free and open to any individual, business, or organization. The program has recycled over 1.8 million pounds of electronics since its inception. It is one way the company is working to reduce its environmental impact and greenhouse gas emissions, use more renewable energy, and increase its use of recycled materials in its products.
How The Program Works
Samsung Recycle Program is a great way to recycle old, unwanted Samsung products. The program offers two options for recycling: shipping your product back to Samsung or dropping it off at a Samsung-authorized recycling center.
For instance, if you want to ship your product back to Samsung, you will need to pay for shipping and handling, and if you drop off your product at a recycling center, you will need to find a center near you.
What Samsung Recycles
Samsung allows consumers to recycle their old electronics. The program offers free recycling of a wide range of Samsung products, including
Phones
Tablets
Laptops,
Home Appliances products like TVs, refrigerators, etc.
The company also offers a trade-in program for devices still in good working condition. This is a way for customers to recycle their old Samsung products in exchange for a discount on a new Samsung product. It is available to all consumers worldwide.
So contact Samsung Experience Stores and Samsung Care centers to take part in the free collection of unwanted or damaged electrical appliances for sustainable recycling. They have a network of recycling facilities almost everywhere that use the latest technology to recycle products safely and efficiently.
Terms And Conditions
The terms and conditions of the program are as follows:
Customers must bring their old Samsung products to a participating Samsung store.
Have valid proof of purchase for their old Samsung product.
The product must be in working condition and with all its accessories; mail them or take them to a participating Samsung retail store.
How To Prepare Your Devices For Recycling
It's important to recycle your Samsung devices responsibly to help reduce environmental waste. Here's how to prepare them for recycling:
Back up all data and remove personal information from your devices. This includes pictures, videos, contacts, and files you wouldn't want to lose.
Wipe your devices clean. You can do this by going into the settings menu and selecting the "factory reset" option. It will erase all your data, so be sure you've backed everything up first.
After resetting your device, you can remove personal belongings, like SIM cards or memory cards.
Once your devices are prepped, you can take them to a Samsung recycling center or an authorized retailer.
The above tips will help you keep your information and transfer it to your new phone if needed. Thus, before sending your phone to the recycling center, follow these guidelines for your good.
Why Recycling Your Old Samsung Phone Is Helpful
When upgrading to a new Samsung phone, you should recycle the old one. Samsung offers a recycling program to help customers and protect the environment, and here is how the program benefits customers and the environment:
How Samsung Recycling Program Benefits Customers
The first way that the Samsung Recycling Program benefits customers is by providing them with a way to recycle their old devices in an environmentally-friendly manner. You can bring old devices to a Samsung Recycling Kiosk, which can be found at select Samsung Experience Stores, and recycle them for free. This is a perfect way for customers to help reduce e-waste and do their part to protect the environment.
The second way is by giving them a discount to purchase new products. It helps customers to save money on their new devices while also helping to reduce e-waste.
How Samsung Recycling Program Benefits The Environment
The benefits are in many ways, however here are a few:
First, the program benefits the environment by reducing waste. The company recycles electronic waste, such as old phones and computers, and sells the recycled materials to certified companies. It reduces waste that goes into landfills and incinerators.
It helps reduce pollution and conserve resources. For example, When you throw away phones, the metals and plastics can leach into the ground and pollute the soil and water, but recycling your phone helps keep harmful toxins and chemicals out of the atmosphere. It also reduces the energy and water needed to mine and processes new materials.
The program also provides environmental education to Samsung employees and the general public. This contains three key components: product collection, refurbishment, and recycling. Meaning, the company works with a network of certified recyclers to collect used products. The products are then refurbished and sold or recycled into new products.
The program has been successful in reducing environmental impact and promoting sustainable practices. It has also helped Samsung to become a leader in the electronics industry.
Conclusion
In conclusion, the Samsung Recycle Program is a great way to recycle old Samsung products and protect the environment. The program is free and easy to use, and it helps Samsung keep its products out of landfills.
Frequently Asked Questions
How do I find a Samsung recycling center near me?
You can find a Samsung recycling center near you using the recycling locator on the website www.samsung.com.
What do I need to recycle my Samsung Smartphone?
You should bring your Samsung Smartphone to a participating Samsung recycler to recycle it.
What do I need to do if I have a question about the Samsung Recycle Program?
If you have a question about the program, call customer support for more information.
Thanks for your feedback!