Costco is a huge warehouse store with over 800 stores in the US and Canada. The store sells a range of products including food, clothing, housewares and electronics. Costco has been creating a buzz with its new recycling program. The Costco recycle program is making a huge splash in the recycling world. The program is focused on getting recycled products back into the stream of commerce.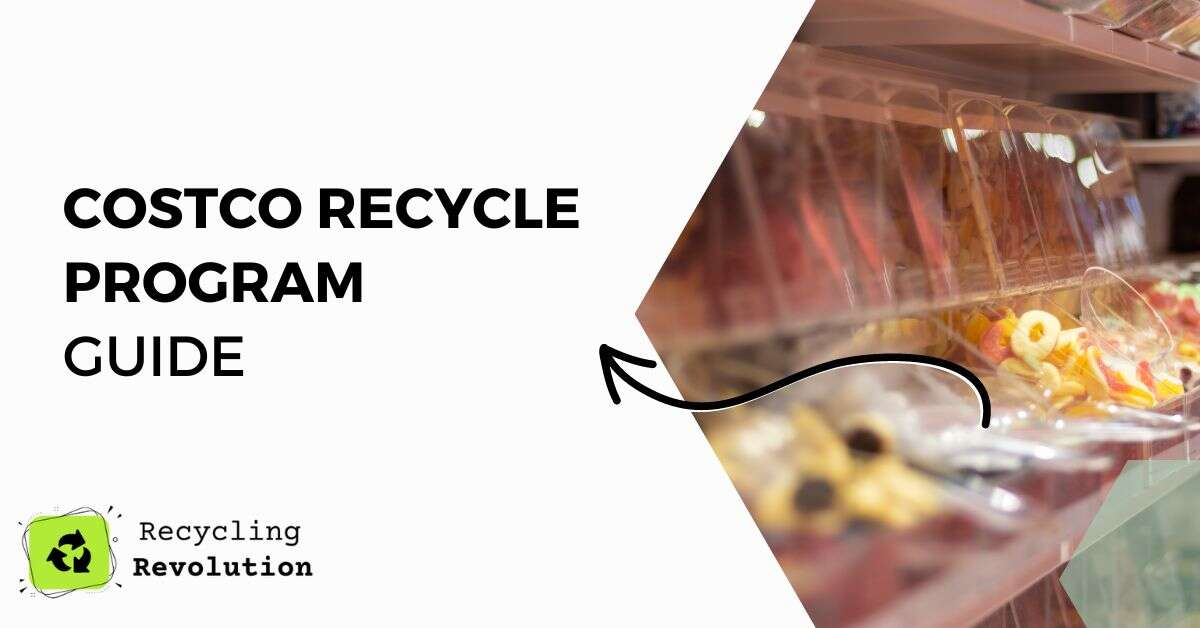 Electronic waste is slowly taking over the landfills of the world. It's a huge blow to the environment because it sends waste to landfills where they could be there for hundreds and hundreds of years. The toxic elements in these electronics are polluting the soil and groundwater. A great way to combat this is to recycle old electronics.
And now various states have recycling laws that mandate electronics be recycled. Electronics stores like Costco are jumping into the recycling game because it can help them save money and be more environmentally friendly.
What is the Costco recycling program about?
When you want to recycle electronics, it helps to go to a place that has a strong infrastructure in place for dealing with electronics. With over 800 locations over the US and Canada Costco has a great infrastructure for dealing with its old electronics. They are able to send them off to places where they will be properly recycled. This will help keep our landfills from getting any full of toxic electronics.
Costco has a trade-in and recycling program where customers can bring in their old devices such as digital cameras, cell phones, MP3 players, LCD monitors, gaming systems and more for recycling. As an incentive of being a Costco member, the customer is given a Costco cash card that they can use to make any purchase at the store or any other Costco warehouse store.
While the program accepts many electronic gadgets, some devices such as printers and faxes are not accepted. They do, however, provide information on how you can recycle these devices.
How to recycle with the Costco recycling program
In order to offer its customers a robust trade-in and recycling program, Costco partnered with Gazelle. But you must have a Costco membership to recycle program, then you need to visit the Gazelle official website and start the process.
You need to provide basic details such as the device and model number and so on. You will receive shipping boxes from Gazelle as well as free shipping labels. You can pack the electronics well and send them to Gazelle and get paid for it after their evaluation.
This initiative is a win-win situation for the environment and Costco. While the hassle of disposing of electronics is taken care of, they will be able to make money out of the trade-in process.
Note: According to Gazelle, all personal data is removed from the gadgets prior to recycling. So, you don't need to worry about a thing. It's good to see large retailers like Costco taking up the cause of recycling electronics.
Alternatives to the Costco Recycling Program
Best Buy's recycling program: accepts a wide range of electronics, including TVs, computers, and appliances.
The Home Depot's recycling program: accepts a variety of materials, such as light bulbs, paint, and batteries.
Call2Recycle: a national program that accepts rechargeable batteries and cell phones for recycling.
Earth911: a website that allows you to search for recycling centers near you that accept a wide range of materials, including electronics, batteries, and light bulbs.
Local recycling centers and e-waste collection events: Many cities and towns have their own recycling centers and e-waste collection events. These can be a great resource for recycling items that may not be accepted at larger retailers.
Why you should recycle
It's always good to recycle electronics. With Costco taking the lead, it may be a good idea for you to follow its example. Here are reasons why you should recycle your old electronics:
It will help save the environment by conserving natural resources. Recycling electronic equipment keeps them from ending up in landfills where they can contaminate the soil and ground water.
You get some money out of it. If you have a few old gadgets lying around that you don't use anymore, you can get some cash for them by through the trade-in program. You can use the cash card to buy anything you want from the store or use it for your next visit to the Costco warehouse stores.
We can reuse the materials in old electronics. Recycling electronics helps us conserve the world's precious metal reserves like copper, aluminum, and gold. When we recycle metals, we are not extracting more of these metals from mines. So by recycling your old electronics you are doing your share for the environment and have a better chance at conserving the earth's natural resources to be used by future generations.
Final Thoughts
With the Costco trade-in program you can easily recycle your old electronics and get some money out of it. This is a great way to encourage people to recycle electronics so they don't end up in landfills and polluting the environment. It's a win-win situation for everyone concerned.
The Earth will be healthier, there will be less waste and a sum of money will be saved. So, cheers to you if you are thinking of recycling your old electronics.
FAQs
Will Costco remove old TV?
Unfortunately, Costco doesn't recycle old TVs. However, they offer information about where you can take old TVs for recycling.
Does Costco recycle old laptops?
Yes, Costco does accept old laptops for recycling. So, if you have an old laptop lying around you can trade it in for a cash card or surrender it for recycling.
Thanks for your feedback!