At its core, Goodwill Industries International, Inc. is an organization built on the principles of recycling, reusing, and giving back. With a mission to enhance the dignity and quality of life for individuals and families, Goodwill strengthens communities, eliminates barriers to opportunity, and helps people reach their full potential through learning and the power of work.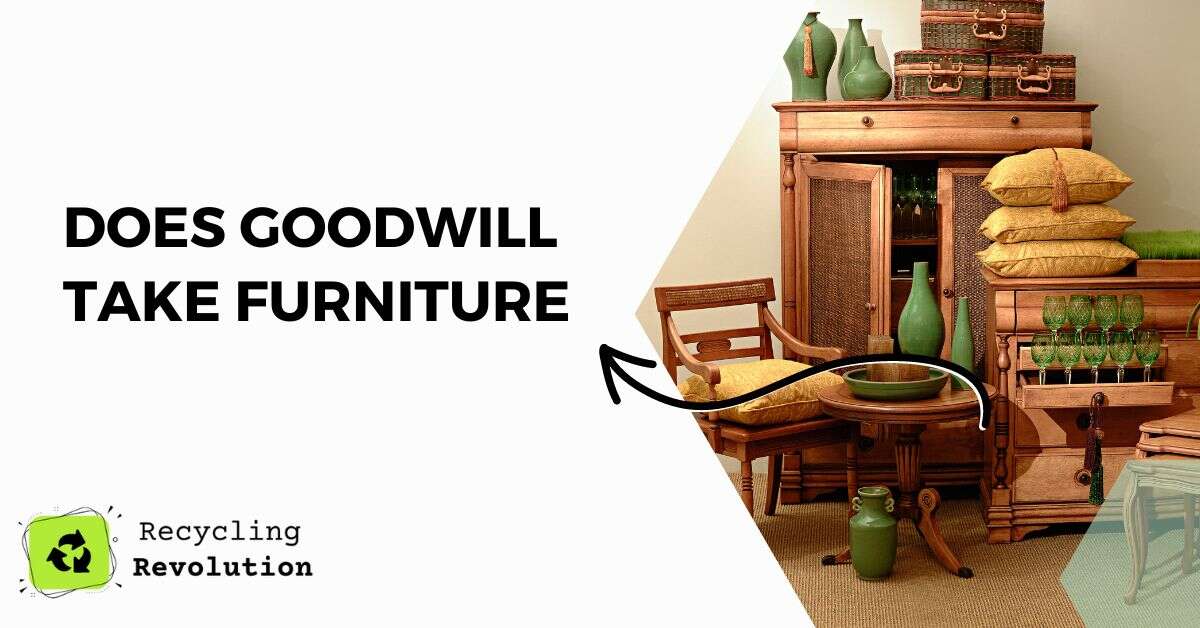 Donating furniture to Goodwill isn't merely about decluttering your space; it's about making a difference. Your gently used furniture can transform lives by providing individuals with job training, employment placement services, and other community-based programs. Let's dive into how you can contribute to this virtuous cycle.
Understanding Goodwill's Acceptance Policy
Goodwill's donation acceptance guidelines are pretty straightforward. They welcome items that can be resold, repurposed, or used in their job training programs. However, there are certain factors that determine whether your furniture will be accepted.
Condition of the Furniture
The condition of the furniture plays a significant role in Goodwill's acceptance policy. The organization generally accepts items that are in good, clean, and sellable condition. If your furniture is excessively worn, stained, or damaged, it might not make the cut.
Safety and Functionality Considerations
Goodwill prioritizes safety above all. Furniture with broken parts, missing pieces, or anything that could potentially harm a customer or an employee is typically not accepted. Furthermore, furniture must be functional to be resold or used in their programs.
Local Store Policies and Storage Capacity
Each Goodwill store operates independently and may have specific donation acceptance guidelines based on their storage capacity and local demand. It's always a good idea to check with your local store before loading up your truck.
Types of Furniture Accepted by Goodwill
Although Goodwill accepts a wide range of furniture, some items are more commonly accepted than others.
General Furniture Items Typically Accepted
Commonly accepted items include:
Couches, sofas, and chairs
Tables, desks, and dining sets
Bedroom furniture (bed frames, dressers, etc.)
Shelving units and bookcases
Outdoor furniture
Baby and children's furniture
Each piece plays a role in Goodwill's mission, whether it's a sofa that funds job training programs or a bookcase that gives someone a chance at a better life.
Goodwill Furniture Donation Guide
| Accepts | Does Not Accept |
| --- | --- |
| Couches, Sofas, and Chairs | Furniture with stains, tears, or pet damage |
| Tables, Desks, and Dining Sets | Items with missing parts or broken pieces |
| Bedroom Furniture (bed frames, dressers, etc.) | Furniture that poses a safety risk |
| Shelving Units and Bookcases | Oversized or excessively heavy items |
| Outdoor Furniture | Items recalled by the Consumer Product Safety Commission |
| Baby and Children's Furniture | Furniture not in sellable condition |
Remember, guidelines can vary by location, so always check with your local Goodwill store before making a donation.
Preparing Furniture for Donation
Before you donate, you'll want to prepare your furniture to ensure it's in the best condition possible. This includes cleaning and sanitizing the furniture, repairing minor damages if applicable, disassembling large or bulky furniture if required, and gathering any accompanying parts or accessories. Your efforts will maximize the impact of your donation and make it easier for Goodwill to accept and sell your items.
Donation Process
Donating to Goodwill is a simple process. Start by locating the nearest Goodwill donation center. Some locations offer donation pickup for large items, so check if this service is available in your area. Otherwise, you can drop off your furniture directly at a Goodwill location. Remember to obtain a donation receipt, as your contributions may be tax-deductible.
Alternative Options for Furniture Donations
If Goodwill can't accept your furniture, don't worry. Other organizations like The Salvation Army, Habitat for Humanity, and local shelters often accept furniture donations. Online platforms like Facebook Marketplace or apps like OfferUp can also be great alternatives for selling or giving away furniture.
Conclusion
Donating your furniture to Goodwill is more than a charitable act. It's a contribution that can change lives and strengthen communities. As you bid goodbye to your beloved couch or dining set, remember the good it's about to do in someone else's life. So, take action, start decluttering, and witness how your used furniture can make a world of difference.
FAQs
Does Goodwill take furniture in Oregon?
Yes, Goodwill locations in Oregon typically accept furniture donations, but it's best to contact your local store to confirm their specific policies and needs.
What is the purpose of Goodwill?
Goodwill's purpose is to enhance the dignity and quality of life for individuals and families by strengthening communities, eliminating barriers to opportunity, and helping people reach their full potential through learning and the power of work.
Where is the world's largest Goodwill?
The world's largest Goodwill is located in San Francisco, California. Known as "Goodwill As-Is," it's a warehouse-style store that offers an extensive range of donated items.
Thanks for your feedback!