As a passionate gamer, you know how important it is to give your unwanted video games a second life.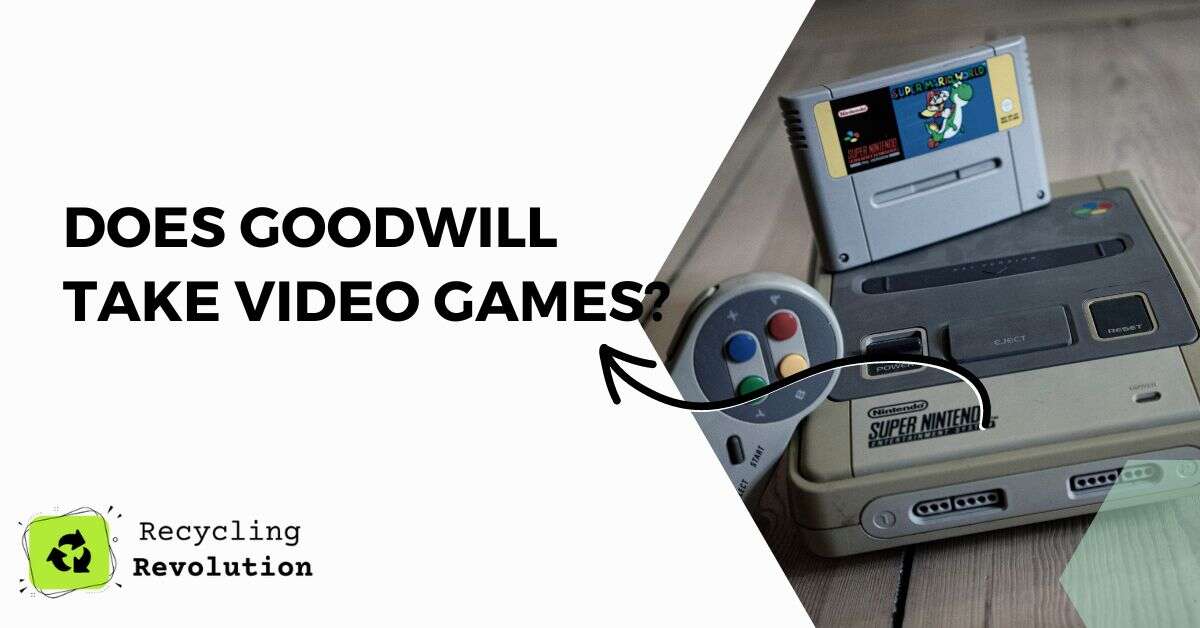 Donating to Goodwill is an excellent option for this purpose. In this article, we'll explore whether Goodwill accepts video games, the types of games they take, and how to prepare them for donation. By the end, you'll be inspired to turn your passion for gaming into an opportunity to give back.
Specific Guidelines for Donating Video Games
Types of video games accepted by Goodwill
Goodwill generally accepts video games for various consoles and platforms, including PlayStation, Xbox, and Nintendo systems. They may also accept games for older or retro systems, depending on the location.
Console compatibility and accessories
Goodwill also accepts video game consoles and accessories, such as controllers, cables, and memory cards. Make sure to include all necessary components to ensure the items can be used by their next owner.
Commonly accepted gaming-related items
In addition to games and consoles, Goodwill accepts other gaming-related items like controllers, cables, headsets, and carrying cases.
Table of Accepted and Unaccepted Video Games at Goodwill
| Accepted Video Games | Unaccepted Video Games |
| --- | --- |
| PlayStation (PS1, PS2, PS3, PS4, PS5) | Pirated or Copied Games |
| Xbox (Original, 360, One, Series X/S) | Games with Excessive Damage |
| Nintendo (NES, SNES, Game Boy, DS, Switch) | Games without Cases or Manuals |
| Retro and older games | Games for Obsolete Systems |
| PC Games | Games Rated "Adults Only" by the ESRB |
Preparing Video Games for Donation
Checking game condition and functionality – Before donating video games, make sure they are in good working condition. Check for scratches, smudges, or other damage that may affect their playability.
Organizing and packaging games properly – To help Goodwill process your donation, organize and package your video games appropriately. Place games in their original cases or protective sleeves, and bundle consoles with their necessary accessories.
Removing personal data and accounts – Before donating a console, remove all personal data and unlink any associated accounts to protect your privacy.
Locating a Goodwill Donation Center
Online resources for finding local Goodwill locations – To find a Goodwill donation center near you, visit the Goodwill locator website or use their mobile app.
Contacting Goodwill for specific inquiries – If you have questions about donating video games, contact your local Goodwill for more information.
Scheduling a donation drop-off or pickup – Many Goodwill locations offer convenient drop-off options, and some even provide pickup services for large donations.
Alternative Options for Donating Video Games
Local charities and community centers
If for any reason Goodwill is not a feasible option, local charities and community centers are great alternatives. Many of these organizations have programs specifically for gaming or tech donations.
Schools and libraries
Schools and libraries often accept video game donations for educational purposes or recreational activities. Make sure to check with the specific institution for their donation guidelines.
Online platforms for trading or selling video games
If you're interested in trading or selling your video games, there are numerous online platforms available. However, consider the potential impact your donation could have on individuals and communities through organizations like Goodwill.
Conclusion
To wrap up, donating your unwanted video games to Goodwill is a fantastic way to give back to your community. Not only does it help declutter your space, but it also supports Goodwill's mission of providing job training and employment opportunities. So, take a moment to sift through your game collection and see what you can contribute. The power of gaming for good is in your hands.
FAQs
Can you donate PS3?
Yes, Goodwill typically accepts PS3 consoles, games, and accessories. However, it's best to check with your local store to confirm their specific donation guidelines.
What happens to donated video games at Goodwill?
Video games donated to Goodwill are typically sold in their retail stores or online. The proceeds from these sales support Goodwill's job training and community-based programs.
Does Goodwill take PlayStation games?
Yes, Goodwill usually accepts PlayStation games for various generations of the console. Remember to include the original case, if possible.
How can I support Goodwill's gaming-related initiatives?
Apart from donating video games, you can support Goodwill's gaming-related initiatives by shopping at their stores, volunteering your time, or making financial contributions.
What can you do with old video game consoles?
Old video game consoles can be donated to organizations like Goodwill or other local charities. You could also sell or trade them through online platforms, or recycle them following your local electronic waste guidelines.
Thanks for your feedback!